Brass Fuel Tank Dash Cover
for Harley-Davidson FXR

Brass Tank Dash Cover
Brass Fuel Tank Dash Cover is made of 1.0mm thickness brass plate.
Whether your FXR is Shovelhead model or Evolution model, she accepts this cover unless this kind of console is located on her fuel tank.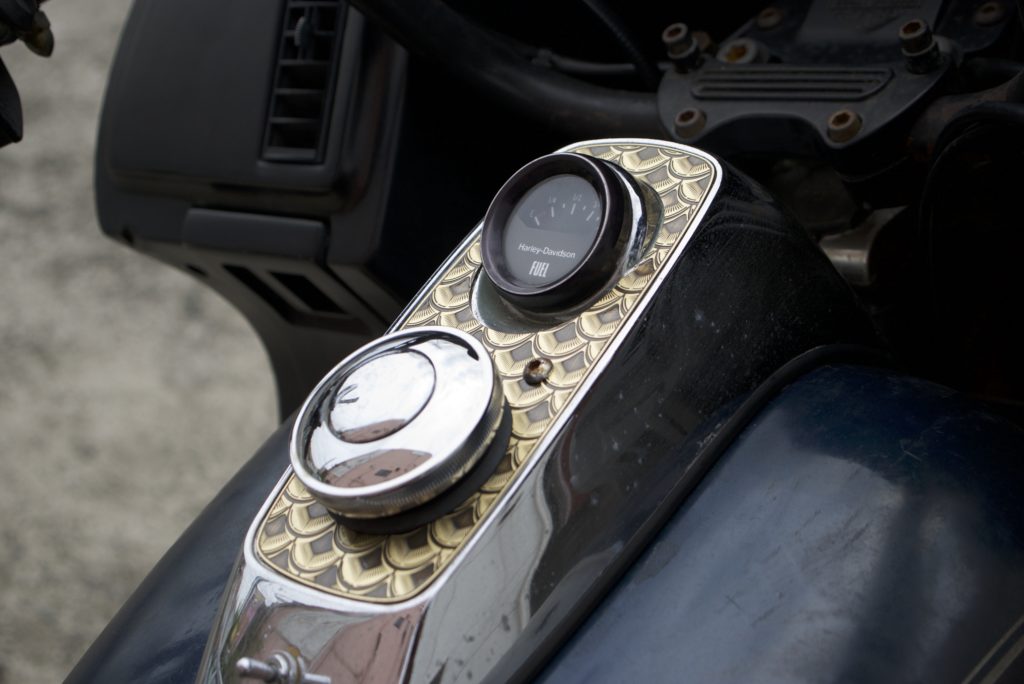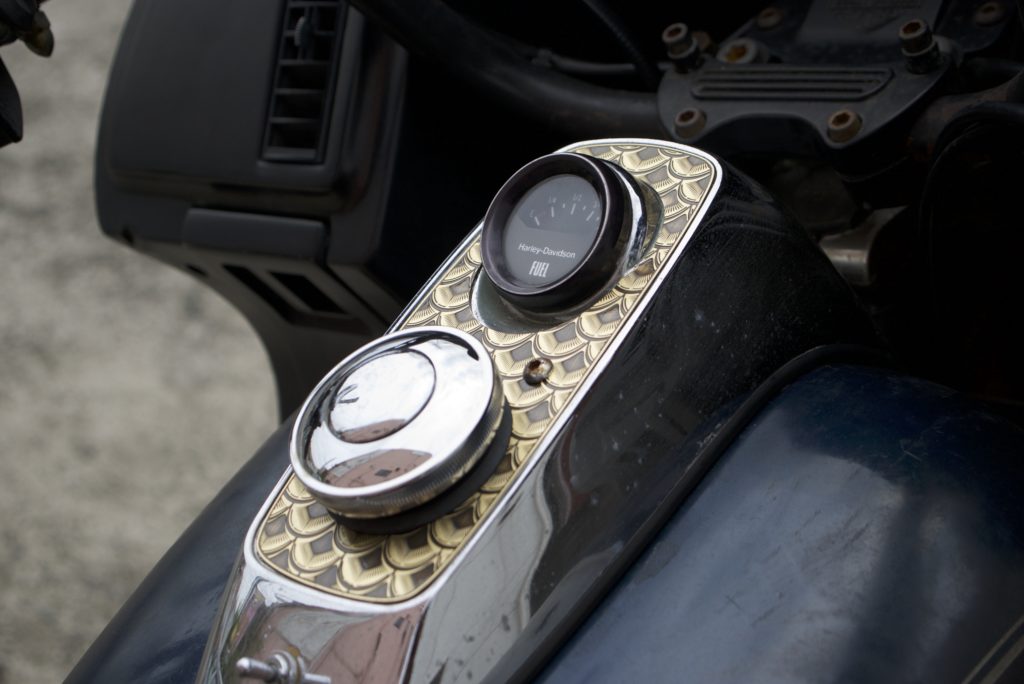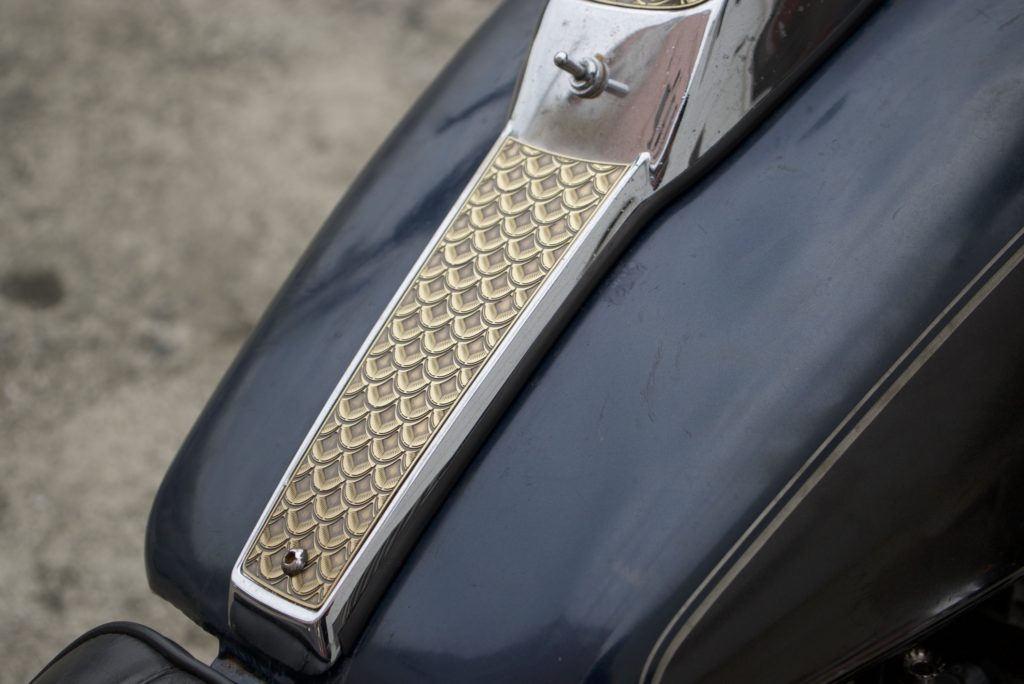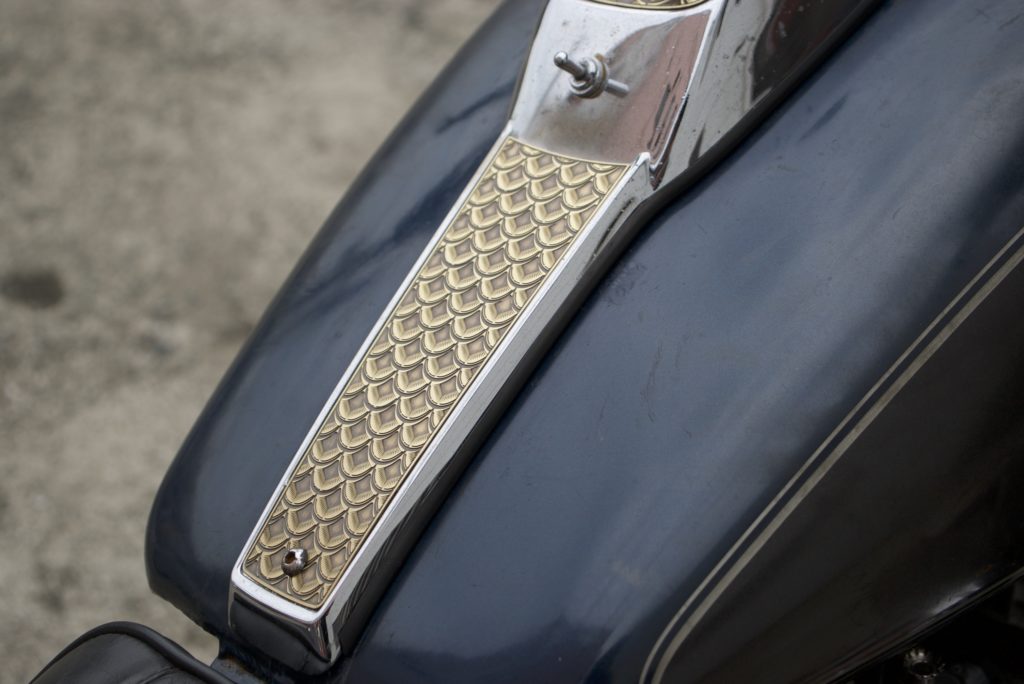 The Fish Scale pattern is not printing but etching.
After etching procedure, color is run into depressed ares.
Finally, a clear coating is executed.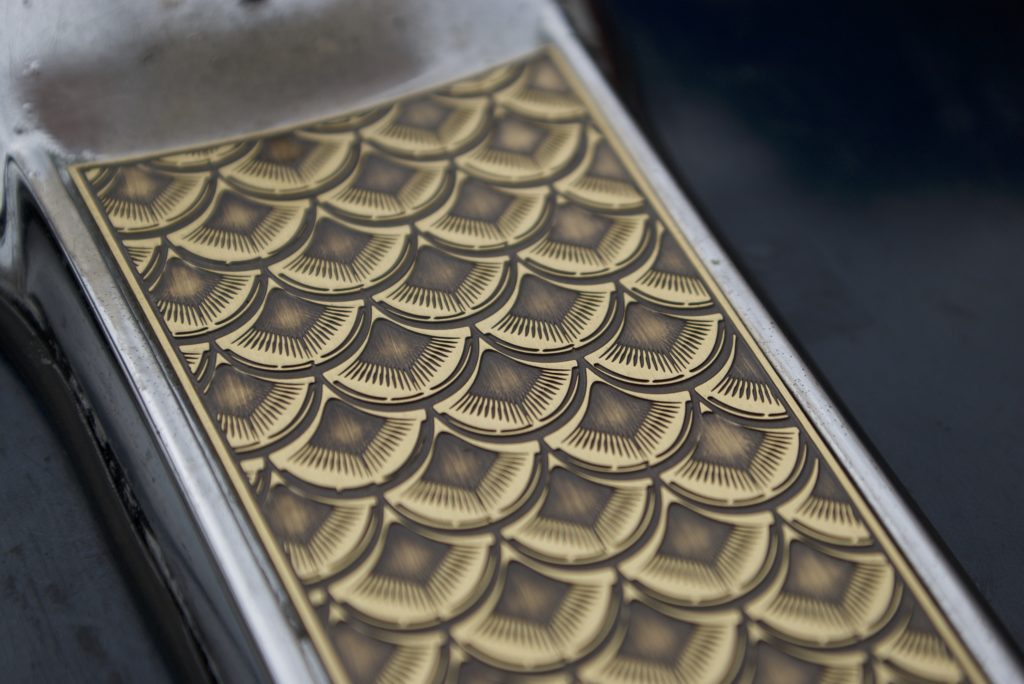 Designed by Yu Parts Design
 Harley-Davidson FXR Brass Fuel Tank Dash Cover