Fish Scale Tank Dash Cover and Floorboard Inserts were exhibited and sold at Vibes Meeting held in Osaka from October 6th to 8th.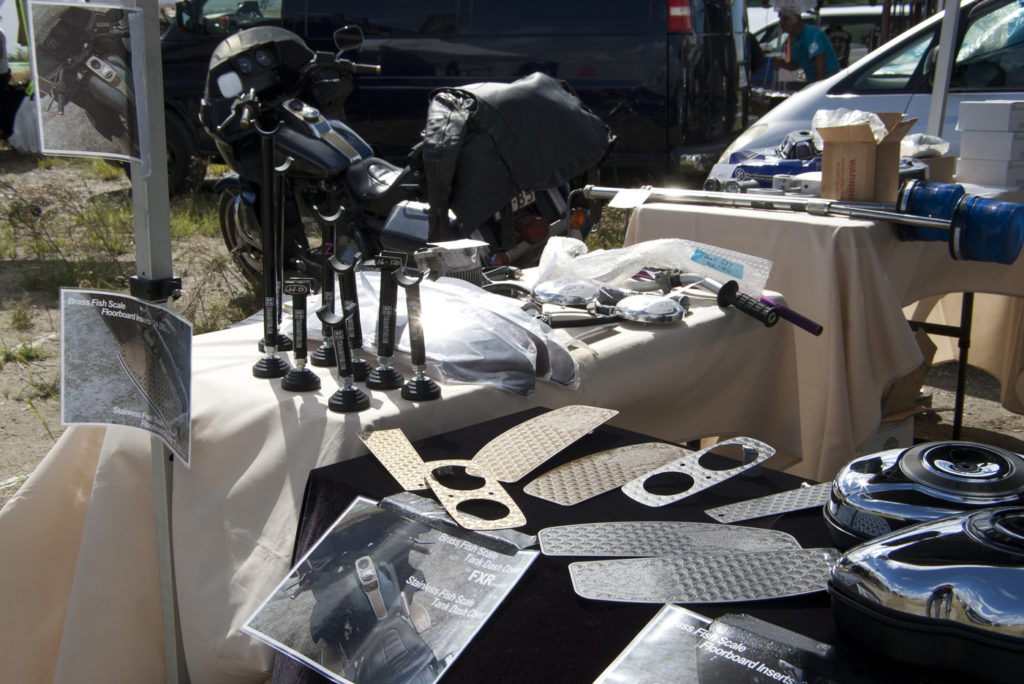 Not only brass products but stainless ones were exhibited.
Stainless Fish Scale Tank Dash Cover and Stainless Fish Scale Floorboard Inserts were completed just few days before Vibes Meeting.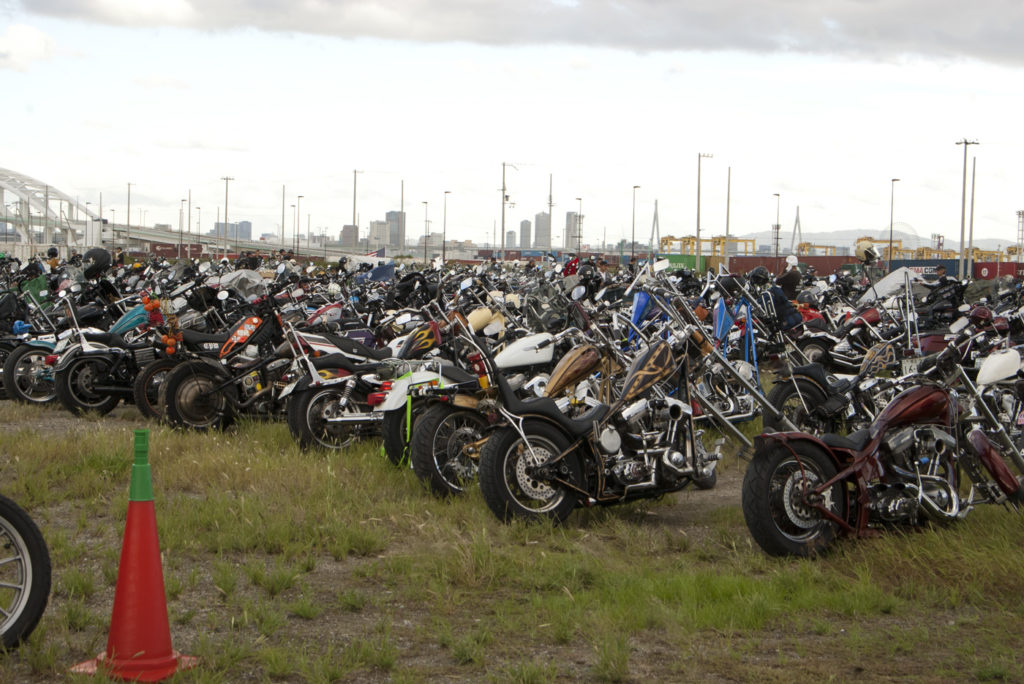 Vibes Meeting is now one of the biggest Harley-Davidson event in Japan.
We could see many motorcycles from various prefectures in Japan at parking area in spite of typhoon.
Vibes Magazine: http://www.vibes-web.com/index2.html