$140.00
Stainless Steel Fish Scale Tank Dash Inserts for Harley-Davidson FXR models.
Available on backorder
Description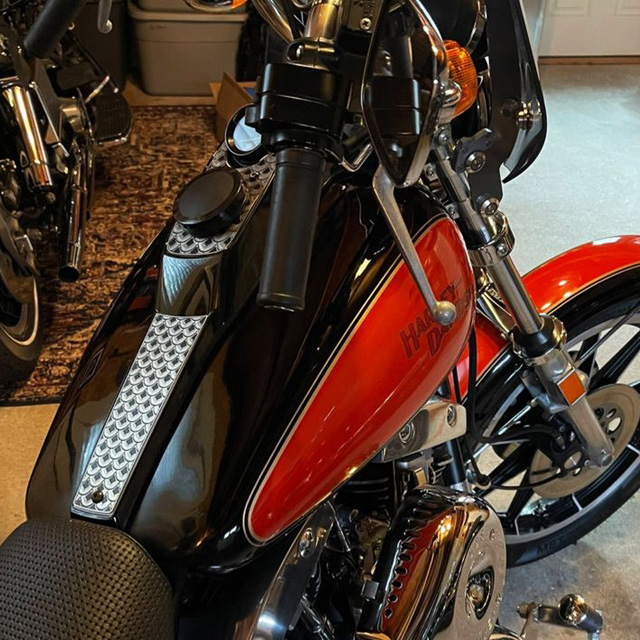 Tank Dash Cover made of stainless steel plate.
Fish Scale is not printing but etching.
Fish Scale is popular motif which has been used as a part of motorcycles and subject of painting from the beginning of motorcycle culture.
The mixture of inorganic motorcycles and organic sea creature may creepy a little in certain people.
But some people may feel humor of the design.
Covers fit Harley-Davidson FXR models with fuel cap and fuel gauge on the dash panel.
Sold in pairs (upper part and lower part).