$84.00
Timer Cover for Harley-Davidson 1986 FXRD Grand Touring Edition.
Etched Brass Plates with A5056 Aluminum base plate.
On the backside of the brass plates, adhesive tapes are attached.
Two #8-32 screws are included.
2 in stock
Description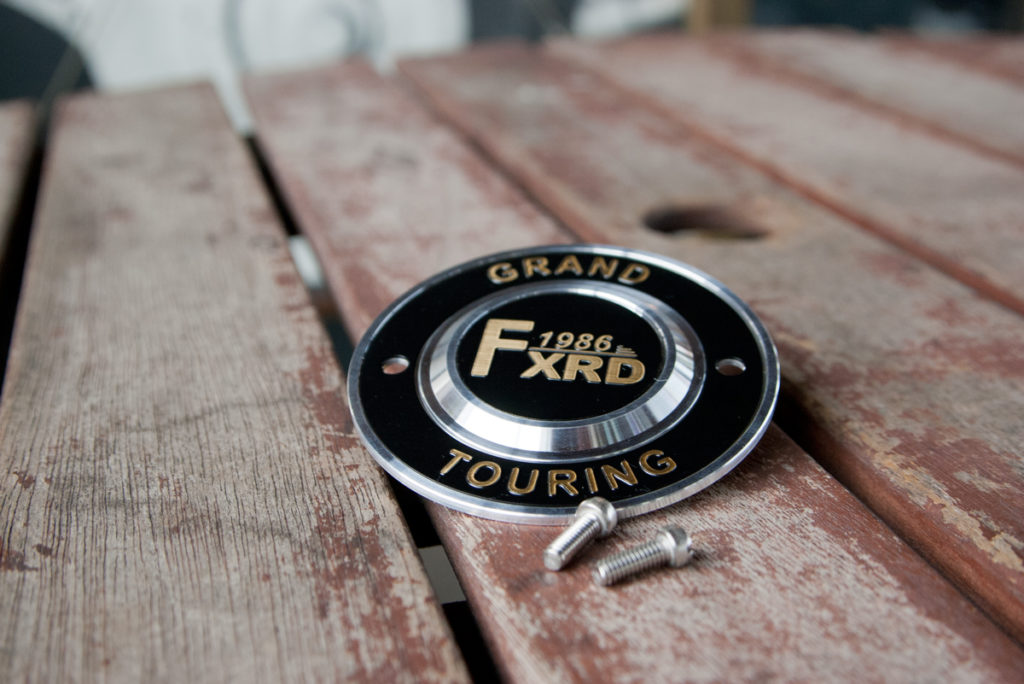 In spite of the small parts, many have a strong preference for point covers.
The base plate of this "FXRD Grand Touring" point cover is machined from A5052 aluminum plate.
Attached 0.8mm thickness brass plate is etched "Grand Touring" and "1986 FXRD" on each plate and then dyed black except text area.
Two brass plates have adhesive tapes on the back. They make it easier to fix the plates to the aluminum base plate.
#8-32 bolts are included for 1979-1999 models. Pre-1978 models needs different size of bolts.