[ Fish Scale Tank Dash Cover for FXR ]
Until now the material of Tank Dash Cover and Floorboard Inserts have been only brass plate. This time I added another version of those products. They are made of stainless steel.
The pattern of the surface is same as previous brass products.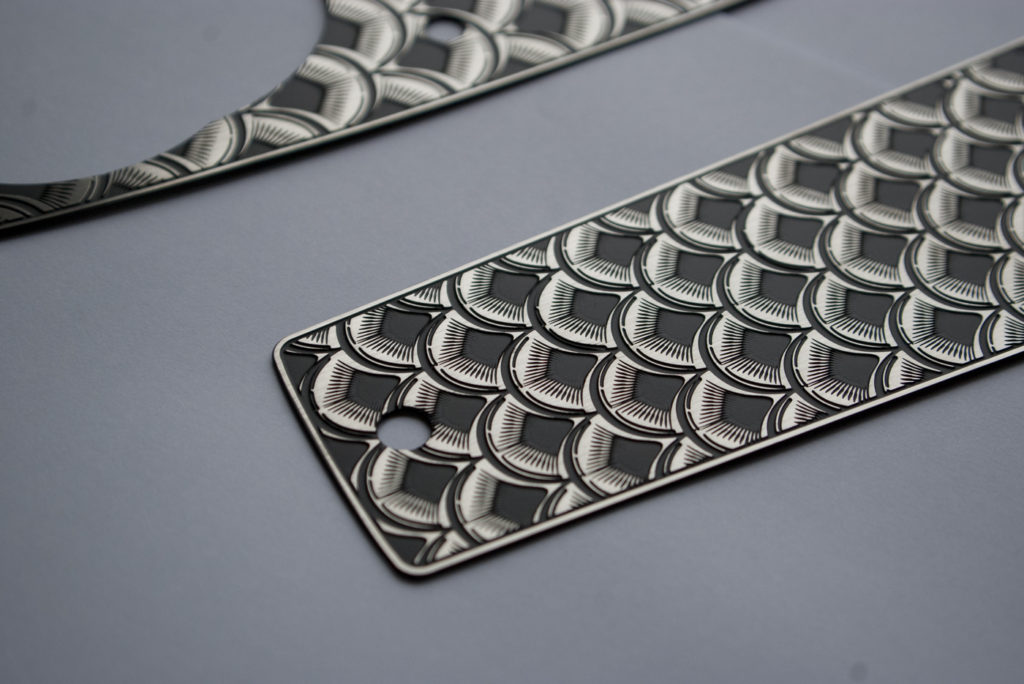 Hairlined surface of stainless steel gives calm impression to those who see these products.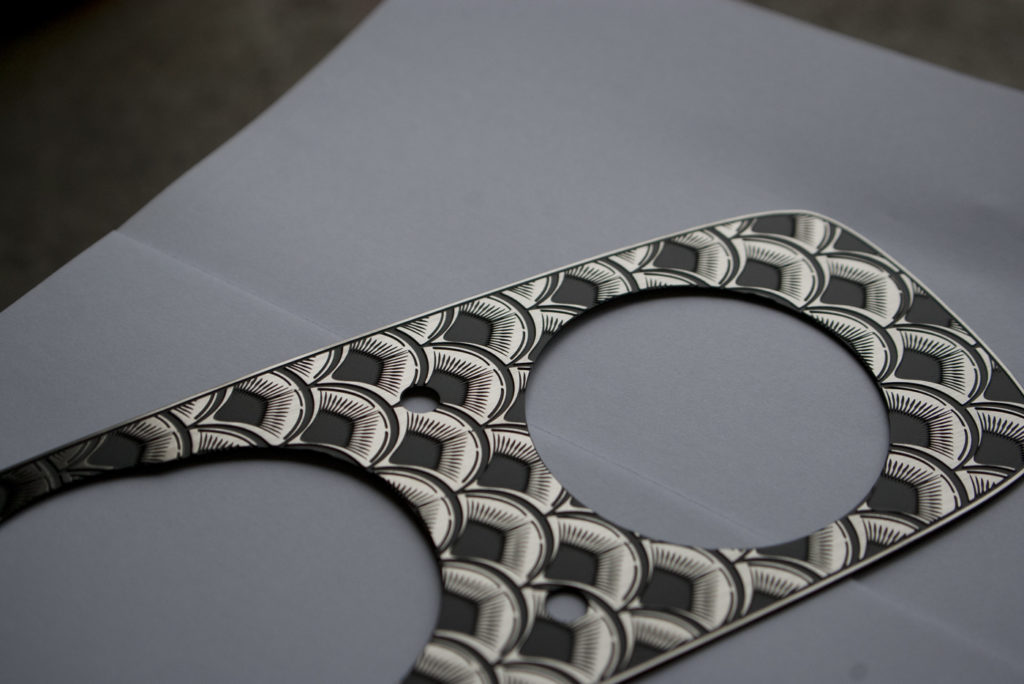 The making process is same as that of brass products. After etching process is completed black paint is ran into the concave portion. Then clear coating process is done.
The outline of the fish scale pattern seems more clear than that of brass fish scale Tank Dash Cover.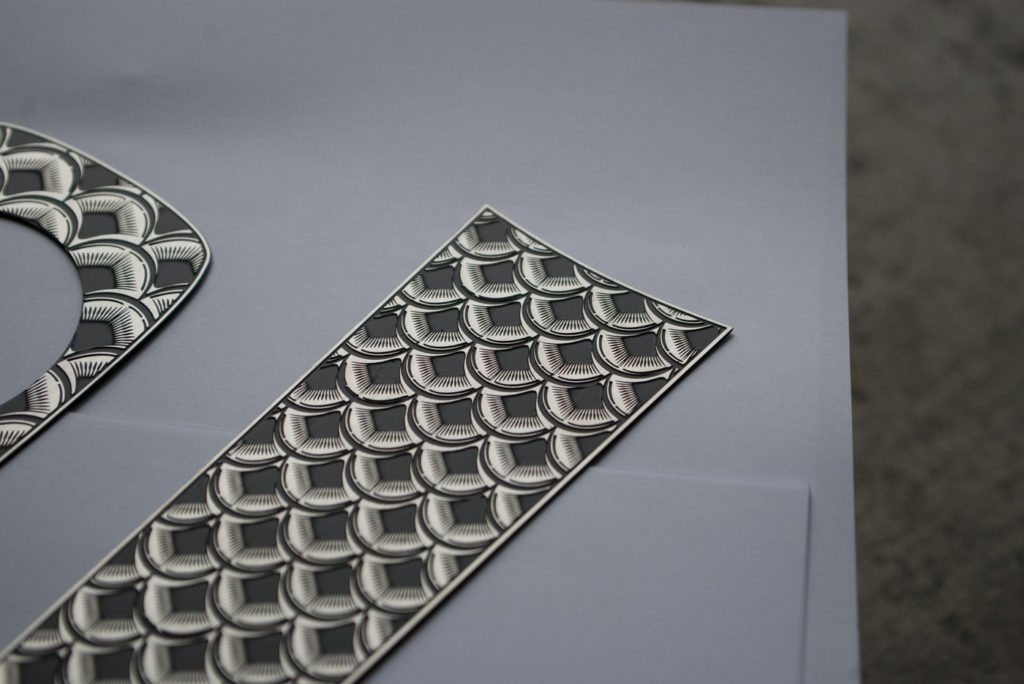 [ Fish Scale Floorboard Inserts ]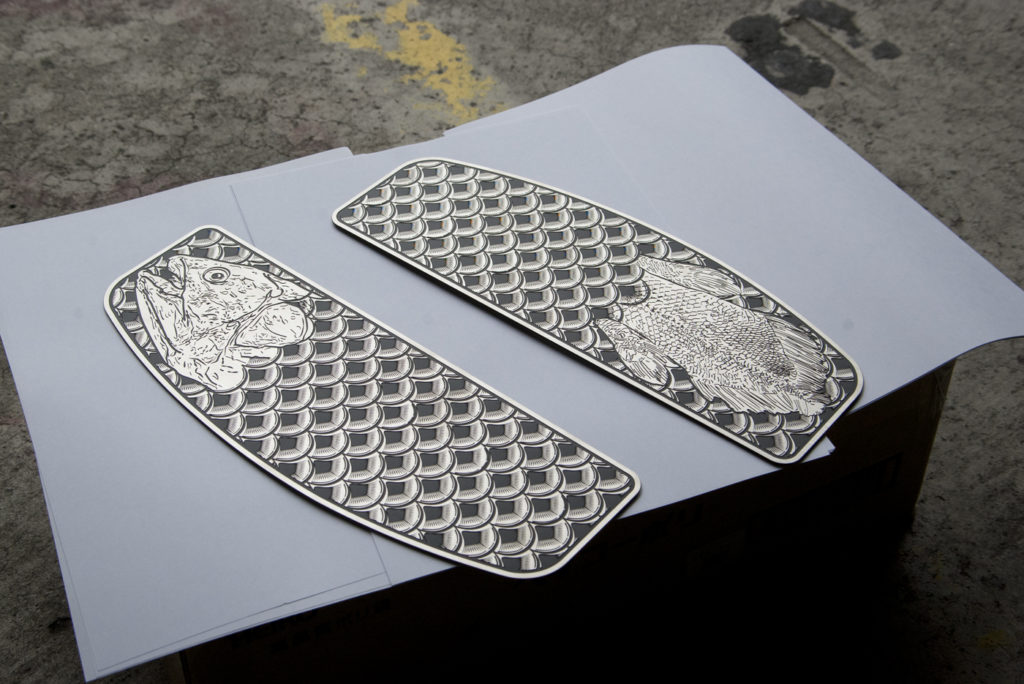 Another stainless steel products are Floorboard Inserts. The picture on the inserts is same as that of brass fish scale Floorboard Inserts.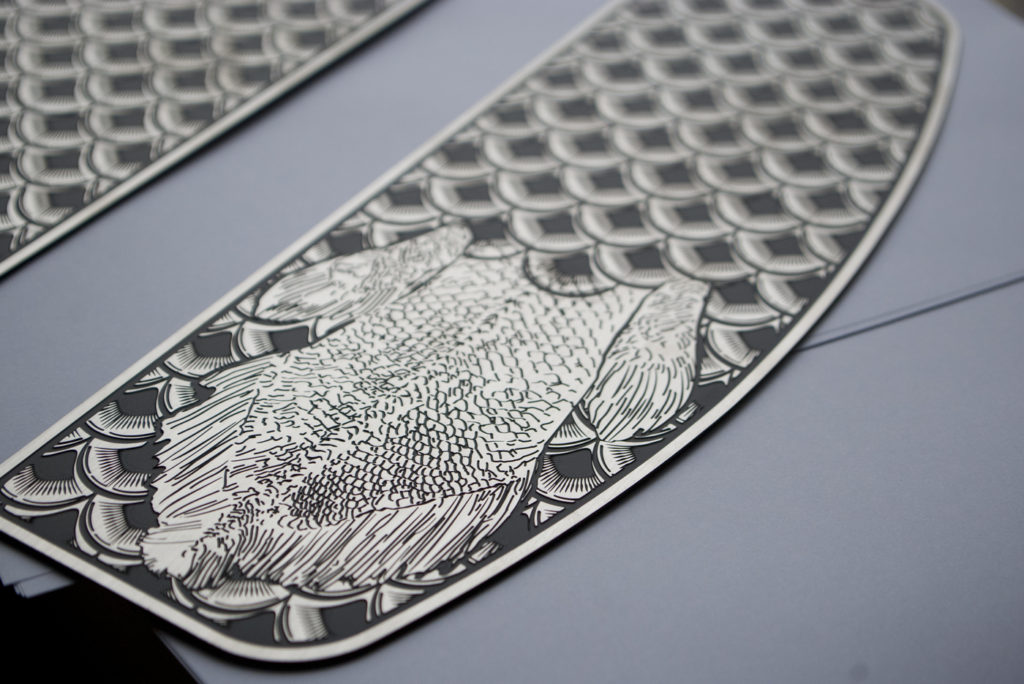 Sometimes I am asked about the fish etched on the surface of the inserts.
The diagnostic tail part tells you what kind of fish it is.